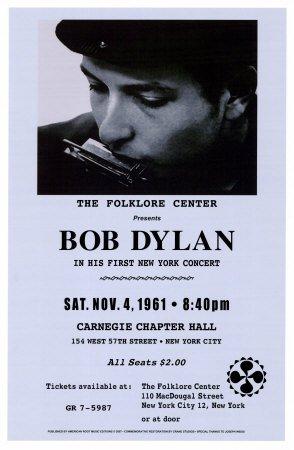 22-06-13 Would love to promote a singer-songwriter that I have just come upon. Amy Lashley, of Indiana. She is part and parcel with Otis Gibbs, another noteworthy singer songwriter. They both do their own thing and I highly recommend going to their websites and checking out what they do.


22-06-13 Elliott Capos.......soon coming to stock in small quantities. In our opinion, the finest capo made anywhere. Most incredible.


03-02-13 Author Jon Thomas's new publication: Kalamazoo Gals, The Women who built Gibsons Guitars during WW2, has just been released.....a must read for the Banner fans out there. We have stock of these for those of you who acquire one of our Gibson Banner guitars....free of charge.

For those coming a distance who might want to stay overnight, there is a great B&B just down the street. It's called Periwick Barn, her name is Anne and the number is 01732 811 368,


Had a great day today (31/0812) with the priviledge of having Paul King, founder member of Mungo Jerry here. Was great to hear him wang away in a fashion few can muster....brilliant. Had his way with a really unique Martin 000-18 Custom and off he went. Many Thanks, Paul and if anyone would like to book his act he can be found at:www.paulking.info or 01726 832188.

Just returned from an evening with Bob Dylan at the Hop Farm.....ol' gravelly Bob !!! He was brilliant....some said he was happier and more spontaneous than they have ever seen him and I agree. Great night from the king of music !!


Someone to watch in the now and the future: Ben Holland I've known Ben now for about 2 years and he is a most exceptional singer/songwriter in the vein of Dylan but totally his own personality.....incredible wordsmith with beguiling tunes and a great persona........find him on facebook or on: soundcloud.com/ben_music or in a local somewhere around London.

As an update: Ben has just been contracted to open for Joan Armatrading's summer concert schedule.......way to go , Ben !! And by the way, Replay Acoustics is backing him with Gibson flattops for the duration of the schedule.


I thought I'd express my thoughts about #2 Gibsons, having owned or handled several. It is a well known fact that the #2 on the back of a headstock denotes nothing more than a finish flaw or a small imperfection in the guitar. If one ponders the original situation at the factory, it would make no business sense for Gibson to release any guitar that was genuinely substandard. The examples that I have seen or handled very rarely have any flaw that is descernable and I have never seen anything that inhibits the functioning of a guitar. The #2 that is currently in stock is the first guitar where I think I can pick up the flaw. It appears that the original bridge was planed down more on one side than the other, and seeing as how it was fitted with an adjustable saddle it seems it didn't matter if one side of the bridge was lower than the other and it stands that way today. The guitar is certainly as wonderful as the others that I have owned and there is no reason why one should feel squeemish about approaching a #2 Gibson, I my opinion.

Feel free to email any thoughts you might like to share and I will load them onto this site for public reading...............Thanks Tony

Buying in the U.S.A.??? Lots of buyers out there are under the impression that guitars can be acquired a lot cheaper in the states than in the U.K.. I thought it would be a public service to let everyone know that these days, thanks to our lovely, tax all gov't., when importing a guitar into the U.K., the VAT now is 20% and the duty is 5%, so along with shipping one will find that their "bargain" is now up 30% on cost.........and God forbid that it needs some work. So the old exchange rate advantage has vaporized and there's no such thing as a free lunch !!!!


Thought you should know that all of our guitars are strung with C.F. Martin Clapton lights, 12-54's. I can't find a better string for the money but if you know of one, would love to try it out so let us know. Thanks !!

Someone I thought you should know of: James Deane www.jamesdeanemusic.com I find his music enthralling, enticing, classic, American, Southern.......Nashville..... or better yet, Austin, Texas !!! check him out !! Hope you like what you hear.
I was unexpectedly struck by the passing of Suze Rotolo, artist and activist who was the love of Dylan's life in the early 60's in bohemian Greenwich Village. Suddenly there was something missing having read this. I think it reflects my self perception of life as I knew it and relied on......as if all these people were going to be there forever. She was that girl on the cover....who was luckier, Dylan or her???

I want to give cover to a luthier who we use as often as possible: Celine Camerlynk of Luthier's Corner in Denmark Street. Classically trained with a festidious nature, great neck sets and all other insundry repairs and set ups. She can be contacted at celine@luthierscorner.co.uk

Someone who I have just met that I want to share with you all is a guy named Vo Fletcher...........fabulous person who plays and creates some really wonderful acoustic tones...he can be found by googling Vo Fletcher.com ......his site brims with great music !!!

And, how could I not wish a HAPPY 70TH BIRTHDAY to Bob Dylan !!!! He is a modern wonder.....a mystical man and a prophetic wordsmith., but we all know that !! Roll On, Bob !!!!
A recent response from a new buyer of a '53 Gibson J-45:

"Received the guitar today and it's just as amazing as I remember it. Every chord is beautifully clear and crisp, single notes are full and defined. I just love the tone of this guitar. I'm looking forward to playing it for the rest of the night.......Thanks again for letting me buy this guitar off of you......I have no doubt that the next guitar I buy will be a Gibson (now I'm converted), so I'll be keeping a close eye on your site. Thanks again, Tony, I've truly ended up with my dream guitar!" Thanks, Darren !!


OK....The Lacey Act. Haven't heard of it? Better find out what it's all about ! I just had a guitar that I purchased privately in Oregon, USA returned to the sender because the guitar didn't comply with U.S. Dep't. of Agriculture regulations on exotic woods !!! A 1954 Gibson Southern Jumbo............it looks to me that we are going to have a real tussle with the American Dep't. of Agriculture in shipping any guitars in the United States, either in or out until this gets sorted. You possibly run the risk of the guitar being impounded, at which point you won't see it again. There is a form (U.S. Dep't. of Agriculture PPQ Form 505, Plant and Plant Product Declaration Form) that now needs to accompany any and all guitar shipments, stating when the guitar was made and where the parts came from. If it's an old guitar, box 10 needs to be filled in saying: Manufactured prior to May 22, 2008. It's the only way your git will ship !! So.....Heads UP !!!! folks

an email from Dave Cartwright: "Just to say thanks for a truly wonderful site: in fact, best I've ever seen! I intend to visit you soon, when the checque comes in!" check out Dave's music and musings at: www.davecartwright.net My generation !! Thank, Dave !